Haylee (she/her) is an Osteopath residing and practising on sacred Gunditjmara country in South-West Victoria. With a varied background in Women's and Paediatric osteopathy, Pregnancy and Postpartum manual therapy, Pilates and movement practices and Ayurvedic postpartum care, she now works exclusively in the perinatal space at her clinic Rebalance Osteopathy, Warrnambool. Her journey into this field was largely shaped by her own birth experiences, including a sudden introduction into the world of trauma when her firstborn spent much of the first week of his life in the NICU unit.

Haylee is inspired by the trauma work of Bessel van der Kolk, Stephen Porges, Tami-Lynn Kent and Kimberly Ann Johnson. During a consultation, Haylee aims to help individuals come home to their bodies, rebalancing their nervous system and working with shock and trauma from a somatic perspective. Her sessions ultimately aim to bring some nervous system regulation, improved sleep, and greater body connection and awareness. She supports many mothers preparing and navigating pregnancy and birth after experiencing trauma. When working with individuals who have experienced trauma, Haylee works collaboratively with other practitioners such as GPs, counsellors, psychologists, psychiatrists, obstetricians, and midwives.


Emma Cust Yoga & Women's Circle
Emma has been teaching yoga for 9 years. She has completed training in Prenatal/Postnatal/Fertility yoga, Hatha Yoga and Meditation. Emma has a background in Remedial Massage. Running her own business for 7 years. Currently Emma is teaching yoga at Bespoke Health Co Studio at Logan's Beach. Emma is also almost through her first year of Ayurvedic Wellness Coaching. Offering holistic consultations which focus on calming the nervous system, improving sleep quality and managing food/digestion. As well as many other facets including self-care, menstrual cycles and spiritual practices. Emma along with Tegan McKenzie (Bespoke Health Co) and Jess O'Keefe (Nala Mae range) offer monthly Women's Circles which provide a safe space for Women to be able to express themselves without judgement. To feel seen, heard and supported and to be a part of a collective group of women with the same desire. The circles include meditation, a tea ceremony, Journalling, philosophy and the chance for open communication on topics or from life experiences. Emma has a strong connection to other women and after having three kids of her own and experiencing the death of her father feels that it is women who are depleted, struggling and neglected. There is a strong need for women to be held, supported and empowered to fill their own cup.
Breastmilk can be produced for sometime after the loss of your baby. Some families find this a sad reminder of their loss. Others find comfort either choosing to keep some frozen breastmilk or continuing to express to donate. Each situation is individual.

Leanne O'Connor is a midwife of over 20 years and an IBCLC (International Board Certified Lactation Consultant). She can provide caring free of charge support and guidance that is individualised to your unique needs. Based in Warrnambool with in person, phone and online consults available.
Cherylee Kinesiology & Soul Medicine
Cherylee is the owner and practitioner of Cherylee Kinesiology which is currently located at Go Vita Warrnambool, Warrnambool's leading health and well-being hub, and has been operating her clinic for over 8 years. Cherylee has completed training in Advanced Kinesiology techniques, becoming a Registered Professional Member of the Australian Institute of Kinesiology ltd. Cherylee Kinesiology offers a safe and secure private escape to relax, reconnect and transform in the CBD of Warrnambool.
During a session with Cherylee, she will aim to balance physical and neurological responses in the body using muscle monitoring, which provides a natural feedback system and various other techniques. Using these techniques enables you to reduce your physical, energetic, emotional, and mental stressors to positively affect your health and well-being. Distractions and negative influences from the past can build walls inside of us that prevent us from reaching our full potential. When you have experienced a trauma such as grief, it puts your body in a state of "fight or flight". When you are in fight-flight mode and a sustained state of hyperarousal, you have very low access to your frontal cortex which makes basic decision-making difficult, let alone dealing with typical daily stressors. In this state, anything not critical to survival in that moment, such as digestion, immunity, and reproduction (hormonal system) are suppressed. Cherylee says it's important to get these systems back in balance to create a stronger stance for the grieving cycle. Cherylee works collaboratively with other practitioners such as GPs, counsellors, psychologists, and nutritionists, to assist in balancing men and women with unique experiences through transitional times of pre-conception, pregnancy, birth, and beyond.
The Crystal Lee Foundation offers a professional Grief Counselling Service to people across South West Victoria. We provide counselling and practical support for those faced with an end of life diagnosis and their families.​
Our Counsellors are available to provide support through the grieving process. The Counselling Service supports all ages and backgrounds.
​Our service is free of charge, confidential and compassionate offering phone and face-to-face counselling. No referral is needed.
The Forever Held Foundation
Forever Held was established in 2022 to support bereaved parents through the provision of short-term retreat accommodation at no cost. Built in natural surrounds, the retreat offers grieving parents a place of refuge and rest.

Our retreat is situated in Victoria's scenic south-west, conveniently located 15 minutes east of Warrnambool and in close proximity to the Great Ocean Road. The fully furnished cabin is suitable for couples and families with up to two children. Bookings can be made on our website for short stays from 2-5 nights.

Forever Held was created for parents and families who have experienced the death of a child. Whether through miscarriage, stillbirth, medical termination, infant death, illness or accident, we understand that the social, emotional and financial impact can be significant. We invite you to come, stay, grieve, rest, and experience nature as you take the next step on your healing journey.

Always loved. Forever held.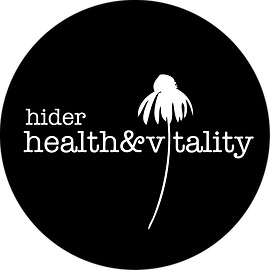 Hider Health and Vitality